• Grab your current read
• Open to a random page
• Share two (2) "teaser" sentences from somewhere on that page
• BE CAREFUL NOT TO INCLUDE SPOILERS! (make sure that what you share doesn't give too much away! You don't want to ruin the book for others!)
• Share the title & author, too, so that other TT participants can add the book to their TBR Lists if they like your teasers!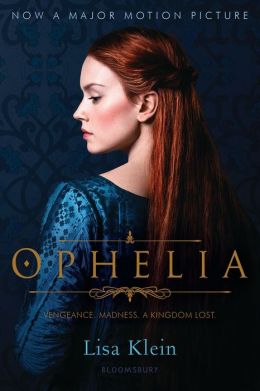 "
I have always been a motherless girl. The lady Frowendel died giving birth to me, depriving also my brother, Laertes, and my father, Polonius, of her care.
"
Ophelia

by Lisa Klein
I am stoked that I am finally reading this book. It has been in my TBR pile for years now. This is the story of Ophelia from William Shakespeare's Hamlet, one of my favorite plays. I hope it's not a disappointment.
"
If your teacher has to die, August isn't a bad time of the year for it. You
know August.
"
The Teacher's Funeral: A Comedy in Three Parts

by Richard Peck
I found this book among the hundreds of books in the classroom's shelves. The title intrigued me and I had to read it. The opening chapter was a grabber but I am finding myself having a hard time focusing as I continue to read it. I hope it's just me.